CHAPTER MEETING
August, 21 2019
6:30 PM to 8:30 PM (EDT)
Engineering Society of Detroit
MBSE Integration:
Why & How To Connect System Models to Engineering Analyses & Simulations
This presentation will discuss the benefits of an integrated MBSE approach for the design of complex systems, using the CubeSat MBSE case study as an example. The case study describes an integrated, executable MBSE representation of the Radio Aurora Explorer (RAX) CubeSat mission. The CubeSat system model describes the configuration and properties for various systems and subsystems, and is capable of executing behavior and parametric models for analyzing subsystem functions and states of the spacecraft. It is comprised of a SysML model, a set of analytical models , and a high fidelity space system simulation model. Behavioral models were executed for a representative RAX mission to study energy state and data collection capabilities. This work was undertaken to demonstrate the power, scalability, and utility of MBSE tools and methods that are available to help meet the challenge of designing spacecraft missions of ever-increasing complexity.
The presentation will then provide an example of automotive applications, with a collision avoidance case study, in which the logic of the control command system for 'brake/steer' decision contained in the SysML model is tested and validated by a series of scenarios executed using physics-based model.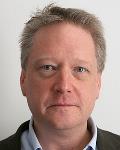 Dr. Ragon holds a Ph.D. in Engineering Mechanics from Virginia Tech and has over 20 years of engineering, modeling and simulation, and design optimization experience. Dr. Ragon joined Phoenix Integration in 2004 and is currently the Director of Technical Business Development. In addition to helping to define Phoenix Integration's technology roadmap, he acts as a strategic technical adviser to Phoenix customers and is responsible for assuring that customers are successful with Phoenix products and services.